---
---
This page has information relating to transfer of film reels to DVD or Digital files
We are one of the few companies in New Zealand that offer professional frame by frame film scanning at 2K resolution (2048 x 1580) for Regular 8, Super 8, 9.5 and 16mm Film.
2K Film Scanner
---
Customer testimonials
"A big thank you to both of you for your expertise and speed. We haven't had time to view all of the DVD's but the one from 8mm film is better than we ever expected and I'm sure the others will be just as good. Brings back lots of memories"
I took about twenty three minute rolls of film on my super eight camera back in the early eighties. About every five years I would drag out my projector and look at them but it decided to stop working last year. Fortunately, technology had move on in the interim and I was able to get them scanned onto DVD and a hard drive by the good folks at DVD Conversions who did a pretty professional job of it. It's great to be able to see them again, and especially to be able to access individual frames on my computer. Who knows what might result..? – Graham Kirk – New Plymouth
---
Film Conversion and Transfer:
Film conversion and transfer is a specialist area and one that we pride ourselves on. Our professional 2K high definition frame by frame film scanning system takes film conversion to another level.
The results speak for themselves. Various television production companies and broadcasters have used our film transfer service for broadcast on national television. In addition, we've completed film transfers for a number of public and private institutions, museums and galleries.
Not all film scanners are created equal. Some of our competitors are using consumer film scanners that do not have the ability to scan at 2k 2048 x 1576. Consumer film scanners scan at a lower resolution and at a fixed frame rate, generally 960 x 720, 30fps.
So what is 2K and what's the big deal? A 2K scanner has a native resolution higher than HD and can cope with a much wider light source range, meaning the end result is crisper and cleaner than a regular film scanner. Once we've scanned the film at 2K we then render a HD version for playback. If you would prefer your film to be supplied at 2K resolution just let us know, by default we render HD (1920 x 1080P).
Our professional film scanner scans at 2K (2048 x 1536) and at all frame rates such as 16, 18 or 24 fps. This means the files that are created will play back at the speed the film was shot at and at a higher resolution.
Our professional full high definition frame by frame film scanner can convert the following film formats
Regular 8mm Film
Super 8 Film with or without sound
9.5mm Film
16mm Film with or without sound
We've kept our pricing simple, we do not charge any
Minimum fees
Setup fees
Repair fees
Splicing fees
Under or over exposed sections are removed and not charged for. We only charge for film that is view-able.
So what will it cost?
We charge $ 6.50 per minute of view-able film. That's it!
We add the minute count from all reels in a batch and multiply by $6.50.
For example: 7 x 3.5 minute reels = 24m30s (25 x $6.50 = $162.50)
Approximate costs per reel (assuming each reel is full, partially filled reels will be shorter and cheaper)
75mm / 3 inch reel diameter = 50ft = 3 minutes = $ 18.00
125mm / 5 inch reel diameter = 200ft = 12 minutes = $72.00
175mm / 7 inch reel diameter = 400ft = 24 minutes = $144.00
Below are sample videos taken from film scanned on our 2K HD scanner. This is a mix of 8mm, Super 8 and 16mm film with audio. The film samples are a mix of fair to good quality films. The better the film, the better the result. There has been minimal image processing on the samples. Depending on the age and condition of the film you can be assured of outstanding results. Scroll to the bottom of this page for image samples.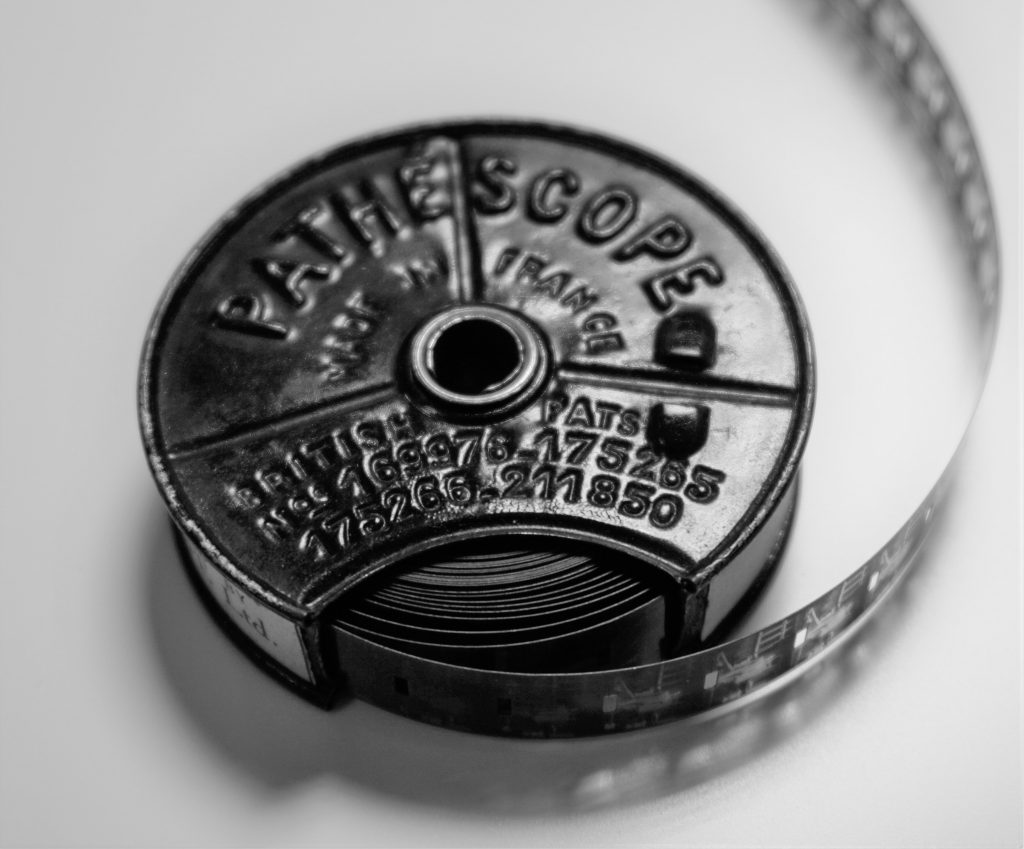 16mm Film from 1959 in perfect condition.
Film Demo Reel, Regular 8, Super 8 and 16mm Film
New Zealand Tourism film 1933 scanned at 2K (2048 x 1536) resolution with no post production work.
This is a sample of 16mm B/W film scanned on our Full HD scanner, this film shot in the 1940's
Elmo test film with sound, sound captured separately and added in post production.
Follow this link to see other samples of film scanned on our HD frame scanner
Scanner Technical information:
The film scanning system uses two direct drive motors and does not use sprockets or claws to move the film. The sprocket holes along the edge of the film trigger optical sensors which in turn trigger the frame grabbing software. Film with slightly damaged sprocket holes can be transferred. A cold LED light source ensures there is no risk of burn through.
Software Technical information:
The software captures a series of images. Once captured, images are exported as a video file at the correct frame rate. Generally 8mm film was filmed at 16 or 18 frames per second (fps). Some Super 8 cameras featured 24fps frame rates. The strobing effect common with the telecine transfer method is totally eliminated by having the correct frame rate. Film's aspect ratio is 4:3, the software masks the edges of the film so it displays correctly on widescreen 16:9 displays. Post capture we use AVID Media Composer software to edit and colour correct if required.
Finished Product:
The finished product can be supplied in any of the following formats
2K mov files or image sequence
High Definition (1920 x 1080p) QuickTime (original files pre processing, unedited)
Edited and colour corrected HD Files
MP4 / WMV / MOV
DVD with each reel represented in a menu (standard definition).
In the case of high definition files we will copy onto an appropriately sized external storage device. You are welcome to supply your own storage device. In this case it should have sufficient space and be formatted as NTFS, exFAT or MAC. Alternately we can supply a suitable external hard drive for you. Visit our media sales page for various options and pricing.
We do not charge setup fees, film splicing or repair fees, you only pay for view-able film. Under and over exposed, total white or black screen sections are excluded and not charged for.
There are no other fees except in the case of missing or damaged film leaders that require replacement, in this case we only charge for the leader.
Approximate 8mm film conversion cost:
Prices are on the assumption that the reel is full of film, partially filled reels will be shorter than indicated below.
75mm / 3 inch reel diameter = 50ft = 3 minutes = $ 18.00
125mm / 5 inch reel diameter = 200ft = 12 minutes = $72.00
175mm / 7 inch reel diameter = 400ft = 24 minutes = $144.00
Approximate 16mm film conversion cost:
320mm reel diameter = 1200ft = 30 minutes = $ 195.00
The total is calculated by summing the minute count from each reel and multiplying by the minute rate. For example: 2 x 3½ minute reels = 7 minute charge = $42.00
If both HD files and DVD's are required, a small surcharge of $5 per reel is applicable.
We also scan 35mm slides, negatives, photo's and other documents, click here to go to our slide scanning page
All prices in NZ$ and include GST
Contact us today to discuss your film transfer
---
Film Repair and Splicing
Replacement film leaders cost $1.50 per 500mm leader. Intact leaders are required to capture as much as possible from each reel. Leaders also protect the film during the threading process. If leaders are required we will advise accordingly. Visit this page for information on film supplies.
Watch this short video on how we replace leaders and splice film
Film Supplies:
We stock a range of 8mm film supplies, such as splicing tape, leaders and empty reels, click here to go to our film supplies page.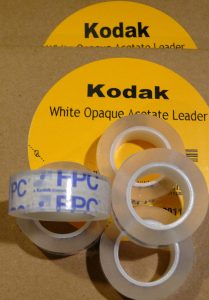 Online Museum:
For interest's sake why not pay a visit to our online museum here, we would love to hear from you if you would like to contribute to our collection.
Sample Images:
Sample Images from Super 8 Film.
The images have not been processed, they are as scanned.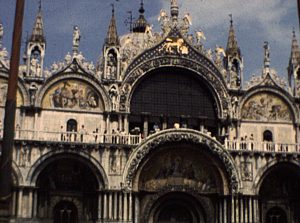 16mm Film
The same frame with and without the audio track. Our software decodes the audio track and re creates the sound track as a WAV file.