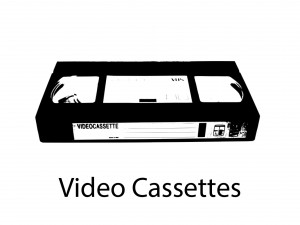 ---
We will be discontinuing Video to DVD service in due course. This is due to optical media slowly being relegated to the pages of history and difficulties in obtaining DVD media and packaging. Consideration should be given to converting to the most up to date formats available at this time – we would suggest digital files.
If you would prefer to have your tapes transferred to digital files please click here to go to our video to digital file page
Did you know we also transfer old film. For information on Super 8, Regular 8, 9.5mm and 16mm film conversions in Full HD go to our film conversion page by following this link.
---
Understanding the value that is placed on family videos, we treat your video material as if it was our own. We use a range of professional video equipment and maintain our equipment to the highest standard to ensure you get a professional and affordable service. Our studio is fitted with some of the best video transfer equipment money can buy.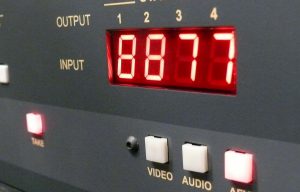 Video to DVD is probably the most cost effective means of digitising video tapes. Whilst DVD is still a very popular format it is slowly being replaced by solid stage storage. There are a few advantages and disadvantages to transferring your video tapes to DVD.
The Advantages of video to DVD:
Our DVD's are compatible with the vast majority of DVD and Blu Ray players as well as older desktop and laptop computers. The DVD file type is MPEG 2 which is a good compromise between quality and storage space. The cost is also an advantage as the media is cheaper in relation to other storage types.
The Disadvantages of video to DVD:
DVD is not forever and can easily be damaged. Newer laptop and desktop computers no longer support DVD and do not have optical drives installed, this makes playback of DVD's difficult. The file size makes uploading and sharing via electronic means difficult and in most cases the file is not compatible with video hosting services. The files can be copied to external storage such as flash drives and distributed, playback of the video files is possible with most media players. VLC player will play DVD files as well as other file types.
If you are not sure if video to DVD is the right option, then video to digital file might be a better solution. Click here to go to our video to digital file page.
The capture process:
We use a mix of domestic and industrial playback decks along with sophisticated AV processing and calibration equipment to convert video to DVD and to ensure optimum quality. All video signals are calibrated with digital signal processing equipment to ensure correct video, colour and black levels. Audio signals are also conditioned with audio signal compression and equalization equipment.
Storage:
We only use Verbatim optical media, arguably the best in optical media. Each DVD can hold up to two hours of footage at normal quality levels. As with any digital format there is always a trade off between quality and file size, the smaller the file, the poorer the quality. Quality levels can be increased however the time per DVD is reduced.
What will it cost:
Our rate for video to DVD is $50.00 per two hour DVD
Additional copies of the master DVD start at $10 for a single copy and reduce with quantity. Visit our DVD duplication page for more information.
The price includes:
GST
Verbatim DVD-R DVD
DVD case
A standard print on the DVD
A white sleeve insert for the DVD case
The video to DVD conversion process with AV processing
Chapters at 10 minute intervals
Basic menu if there is more than one title per DVD.
Removal of "blue screens" and any other unrelated TV material (if required, see below for t&c)
Short tapes:
Multiple short duration tapes can be combined onto a single DVD, for example, 2 x 1 hour tapes or 4 x 30 minute camcorder tapes can be put onto the same DVD with a menu.
Long Tapes:
Long duration tapes will have to be split into two hour segments and placed over multiple DVD's. For example, 2 x 3 hour tapes can be split over three DVD's. We will split the footage so that continuity is maintained. So in the case of a wedding, we will split somewhere between the ceremony and the reception.
We offer a video editing service – click here to get more information.
If you are not sure if video to DVD is the right option, then video to digital file might be a better solution. Click here to go to our video to digital file page.
We can transfer the following domestic video formats to DVD or digital files:
VHS
S-VHS
VHS C
Betamax (PAL)
Video 8
Hi8
Digital 8
Mini DV (HDV is considered a pro format)
Mini DVD – Finalized or not (subject to data recovery fees)
NTSC > PAL > NTSC – If required, no additional charge for standards conversion.
If you are unsure about what format you have? Visit our format ID page or click here to go to our pro video formats.
Use this table to determine tape types and maximum run times
Do you have old cameras or video equipment? Talk to us about trading your old equipment for credits on your video transfer. Any equipment, any state any age will be considered.
Take a moment to view our web video.
The T AND C Section:
We remove any "dead" sections such as "blue screens" and sections where the camera was unintentionally left recording. We also remove sections of Television broadcasts, unless you specifically want them. Please remember we cannot copy material that has copyright, if you are in the TV program we will consider it, however we will require written permission from the copyright holder.
Please read our Data Backup page for information on how to ensure your valuable data is backed up. We have a limit of liability with respect to data loss.
Tape Repair: Visit our tape and cassette repair page for more information.
Read this post on our tape cleaning process.
If you require any specific printing on the DVD or sleeve, please advise prior to us commencing your job, there is no additional charge for custom printing on the DVD or sleeve.
Additional copies of the master DVD start from $10 each. The price per copy reduces with quantity.
In most cases we can recover files from Mini DVD's whether they are finalized or not. In the case of un-finalized Mini DVD's a data recovery fee is applicable, we will assess your discs and advise accordingly. See the data recovery section on our price list
Do you have smartphone video clips that you want converted? Click here to go to our smartphone video page.
Call us on 09 320 3586 if you need any additional information, or click here to go to our FAQ page.
All prices quoted in NZ$
PLEASE NOTE: We will not transfer commercially available titles or anything that is morally objectionable or graphically pornographic.